SHELTER FROM THE ELEMENTS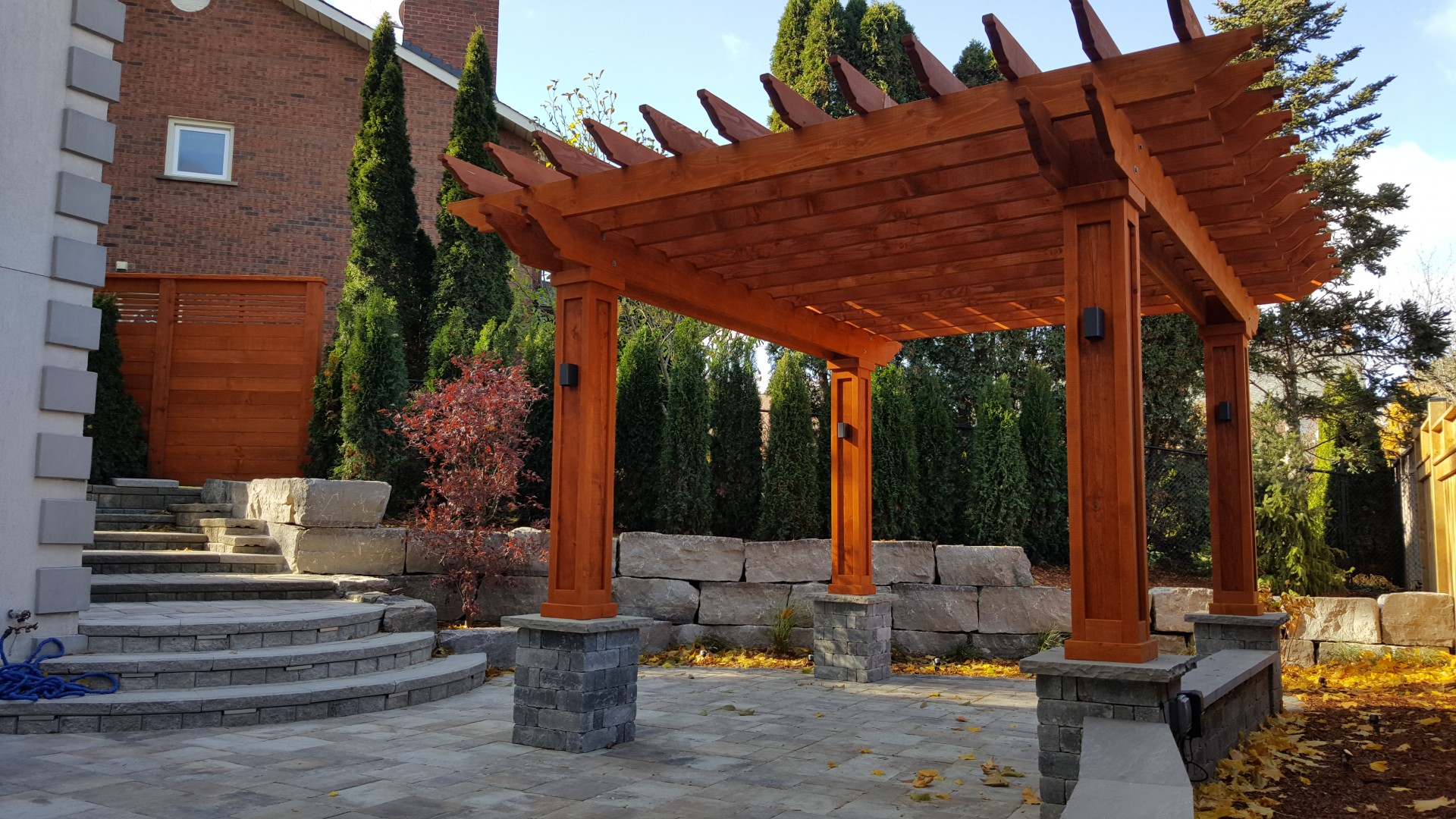 A pergola is a post, beam and rafter structure that can easily transform your backyard adding a sculptural design element and anchors any space for outdoor living and entertaining.
Whether serving the purpose of shaded shelter or functions as a backyard centrepiece, your custom pergola can be any size, material options and each one custom designed to integrate with your living space and withstand the elements in any exterior environment. Pergolas are one of the few structures that do not impede that outdoor feeling when providing you with protection from the elements of nature. Set up your patio table and enjoy a meal with family out in the sunlight or choose a retractable shade and create shade a little or full coverage manually or at the push of a button.
Rather than keeping everyone indoors during a summer because of the blazing sun during a mid afternoon get-together, pergolas allow you to enjoy the fresh air while extending your outdoor stay and protect yourself from UV rays, wind, and rain.
SHADE OPTIONS: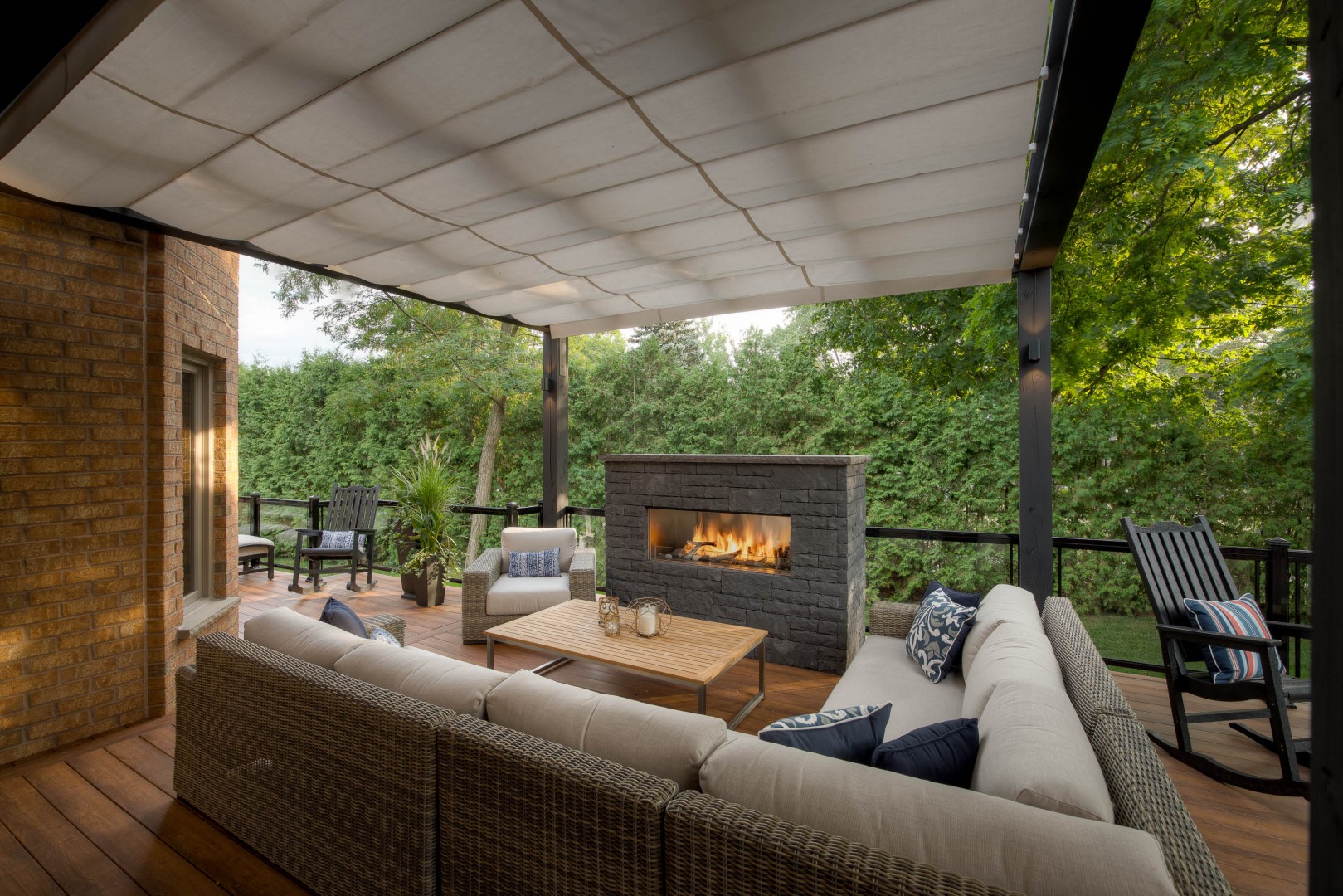 Retractable Canopies - Retractable coverage at the push of a button in water resistance and waterproof fabric
Retractable Roofs - Mounts above. Clears everything below. ShadeFX custom retractable roofs provide complete coverage on virtually any structure. Mounting above the rafters, retractable roof clears lights, fans, heaters, and other accessories required to complete your outdoor space.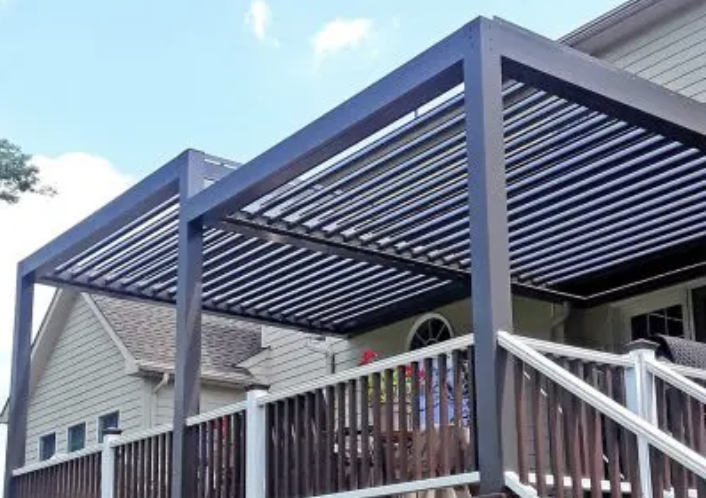 Aluminum Louvered Roof
Louvered roofs are durable because of rust-proof extruded aluminum yet beautiful and elegant because of the integrated assembly with the tongue-and-groove ceiling design flat when closed. Remote controlled and/or hardwired switch motor operation, as well as an in-home wall remote(optional). Smart phone controller option is also available.