PVC Deck Builder | Royal Decks and Landscapes
Decks are a popular home improvement project, but traditional wood decks can be difficult and expensive to install and maintain. Installing a wood deck is time-consuming and requires regular maintenance to keep it looking good, which no one has time for or wants to do on their weekend. We have a solution.
Royal Decks and Landscapes offers an alternative to natural wood fibres with PVC decking. PVC deck boards are easier to install and virtually effortless to maintain — you won't have to worry about staining, sealing, or painting your deck ever again!
Reach out to us for a quote to get started on your PVC decking project.
---
"We hired Royal Decks and Landscapes to build a PVC deck and a custom bar deck around our pool, and were extremely pleased with their professionalism and the superb quality of their work. From the initial consultation to the design of the project, Miro was great to work with. He listened to our needs and provided knowledgeable guidance that helped turn our vision into reality. They went above and beyond to ensure that the deck exceeded our expectations, and succeeded!"
- Y Menard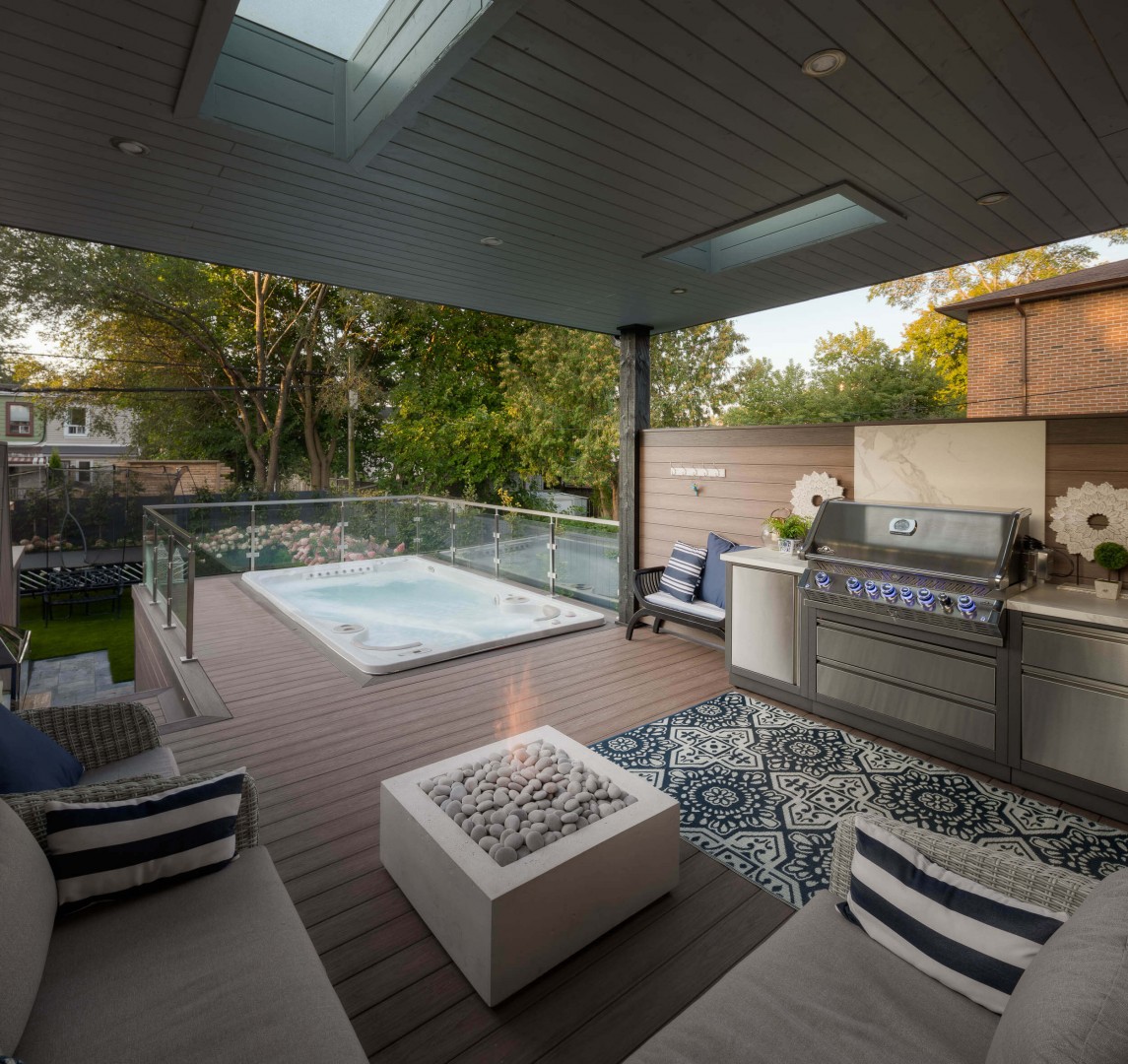 Reasons To Choose PVC Decking
---
Upscale Appearance
If you're considering a new deck to give your outdoor space a facelift, you may want to choose PVC decking. PVC decking comes in a range of both cool and warm colours and has eye-catching styles to suit any taste. A popular choice is AZEK decking, which comes in four beautiful collections featuring a natural wood grain look.
Long Lifespan
Plastic decking is ideal for those who live in Ontario, where we see a lot of snow and rain, as they will not rot like a wood deck. PVC decking material is resistant to moisture damage and stains, saving you money on replacement costs. With a lifespan of 25 years or longer, PVC decks are a great option for those on a budget.
Maintenance-Free
PVC decking is a great choice for those who want the look of a wood deck without the hassle of maintaining it. This type of decking material does not require any special care or cleaning products, and can be power washed as needed.

Best Warranties
PVC decking materials come with some of the best warranties in the industry, compared to composite decking and other types of recycled material or natural wood.
About PVC Decking
---
PVC materials are a durable, maintenance-free alternative to real wood that offers the look of natural materials. PVC decking was created as a solution to overcome common problems that come with natural wood deck boards, such as insect infestations and rot. Polyvinyl chloride (PVC) is made entirely of plastic, unlike composite decking materials, but don't let this fool you — it's stronger than many other materials used in deck construction today.

Contact Us
---
If you're thinking about adding a deck to your home, a PVC deck is an excellent option to consider. Contact us for a quote to begin your deck project.