Oakville Landscape Design and Build Services
Has your property become overwhelmed with dying plants, browning grass, unstable stone pathways, or other exterior eyesores? It's time you sought out the help of professional landscapers in Oakville and see the difference that one phone call can make. From replanting flowers and grass to rebuilding stone walkways, patios, and staircases, the team at Royal Decks can bring your outdoor property back to life.
Get a Quote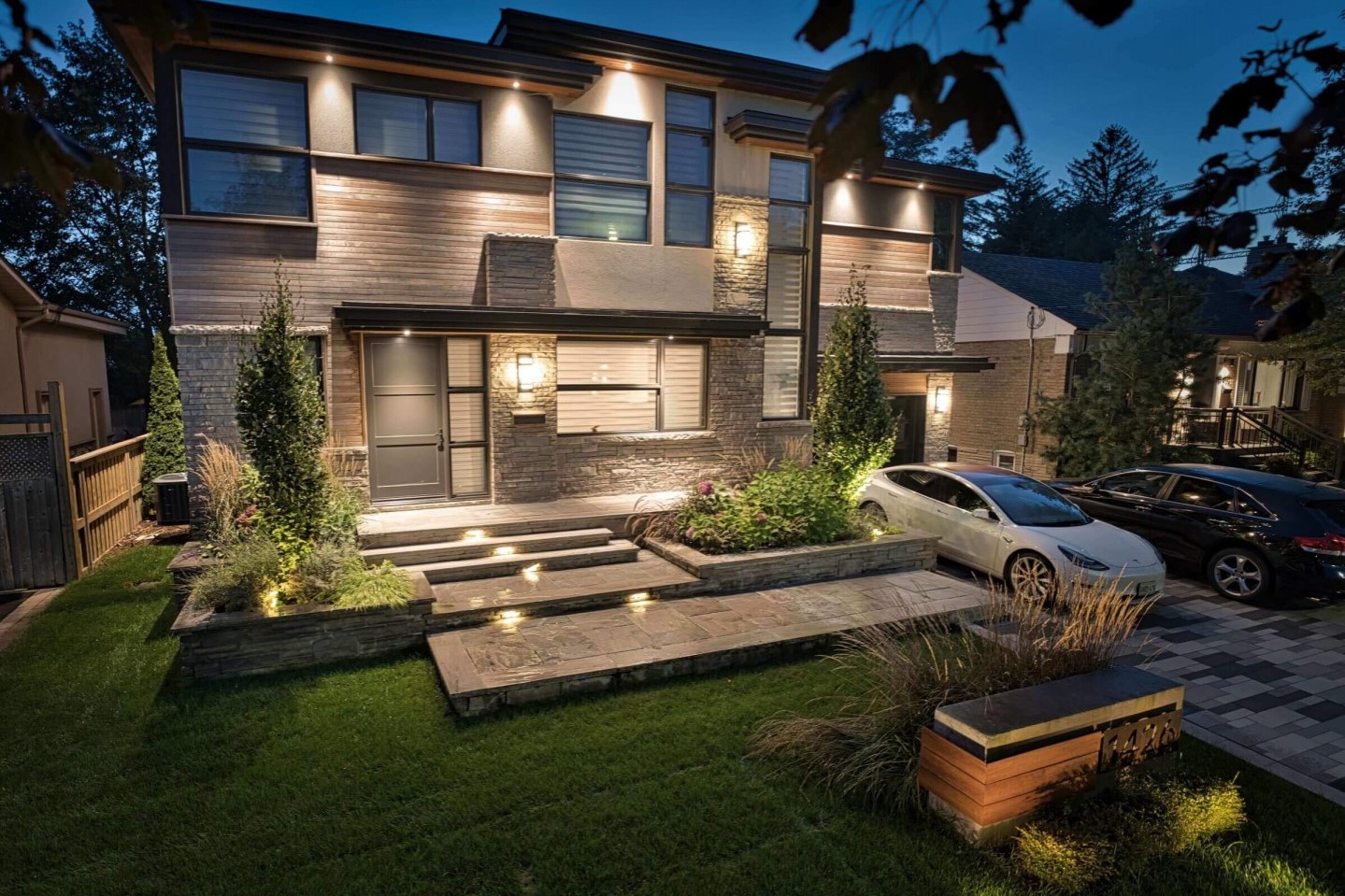 Our Oakville Landscaping Services
At Royal Decks and Landscapes, we pride ourselves on employing the best landscapers Oakville has to offer. Unlike other Oakville landscaping companies that provide one or two services, our team offers a range of services to refresh your outdoor space. We offer hardscaping, softscaping, and carpentry work — the three most important elements of a transformative landscaping project.
---
Hardscaping
Hardscaping techniques include working with natural stone and interlocking stone to create your paths, walkways and patios. Hardscaping is very important in garden areas and it adds a feeling of elegance and luxury to all green spaces.
Softscaping
Softscaping includes the planting and repurposing of greenery — from grasses and shrubbery to flowers and trees. These elements are vital for a healthy, welcoming garden.
Carpentry
Whether it's a covered deck, pergola, gazebo, or cabana, almost every landscape today includes an element made from lumber. These structures, built by our skilled carpenters, have become a pinnacle of our landscapes projects.
Why Choose Royal Decks and Landscapes
If you've been ghosted by other landscaping design companies, your vision for a backyard oasis may have started to feel more like mirage.
When you partner with us, we promise to give you the 'royal' treatment — prompt replies and clear communication.
"From initial contact until completion they were very easy to deal with, responsive and professional.
Workmanship was excellent. They provided contact numbers for the various people involved with the project and listened to our requests."
— Angela, Oakville, ON