It's not surprising with warmer weather the possibility of renovating your backyard creates a high level of excitement. Your outdoor backyard is quite possibly one of the most underrated spaces in any home—probably because we're all obsessed with our interiors. Getting the design of our exterior spaces right is critical because we usually don't renovate our backyards often, and nowadays with some of the composite deck material lasting a lifetime, it's best to get it right. Our clients have a greater desire to be home and let's face it, the home has definitely become our safe haven from the world. And after two years in a pandemic, our backyards are something we all want to perfect especially now that spring has arrived! So, in a bid to help elevate your outdoor oasis from just a square deck in a backyard to a personal retreat, we curated a list of what to consider when it comes to deciding on a multilevel deck in your next project.
Getting creative with architectural interest
The back of your home can have its own self-expression, by incorporating multiple levels in the design provides dimension and a variety of projections breaking up symmetry, letting your eye dance from one space to the other allowing for artistic forms and a designed approach creating a totally custom look.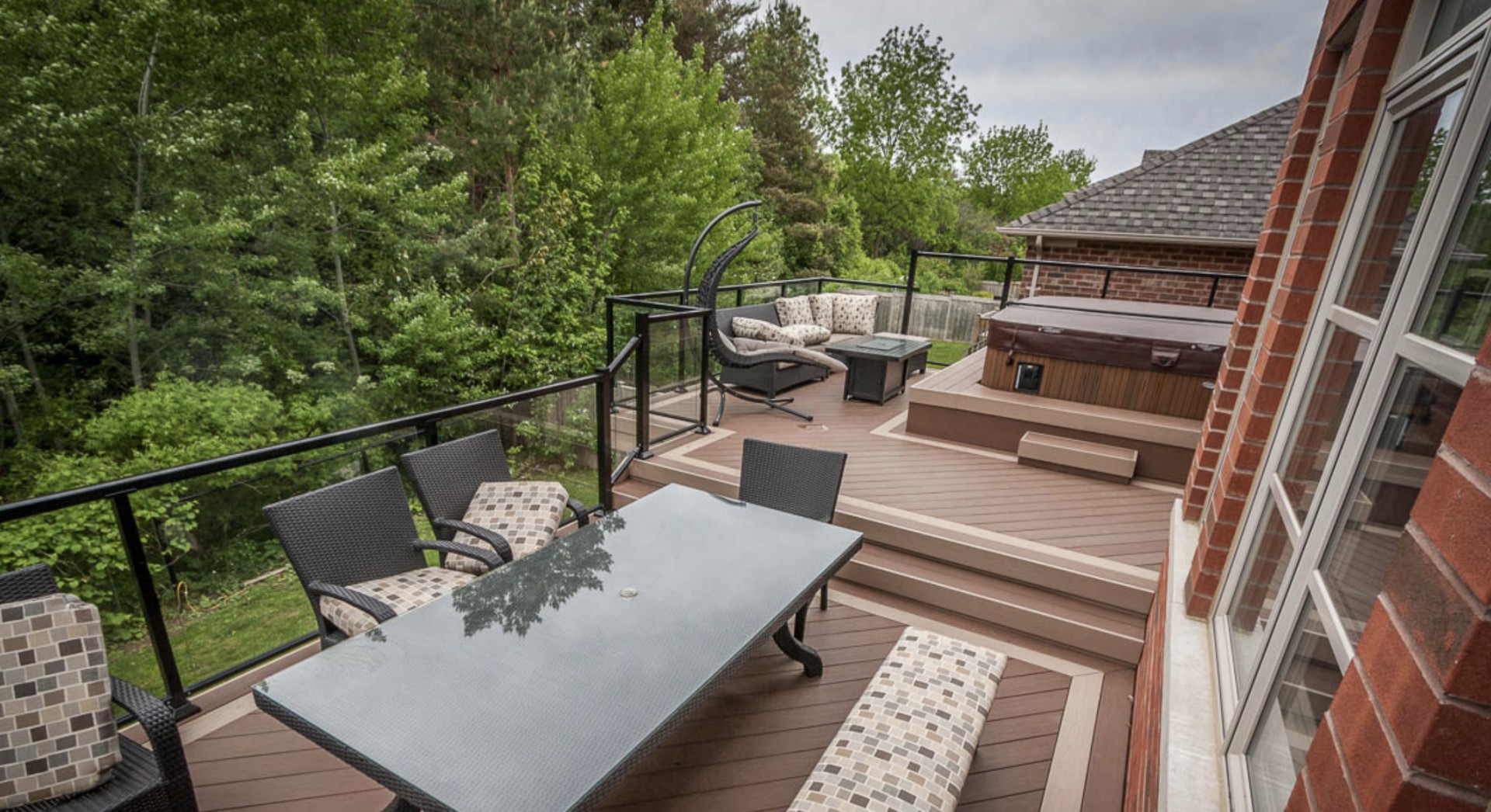 Creating different zones and spaces
Depending on what you have in your backyard you may want to use the entire width of your house to create different zones for lounging andhot tubing to dining and cooking. You can have a sense of seclusion or separation with the use of varying platform heights, from one step to several.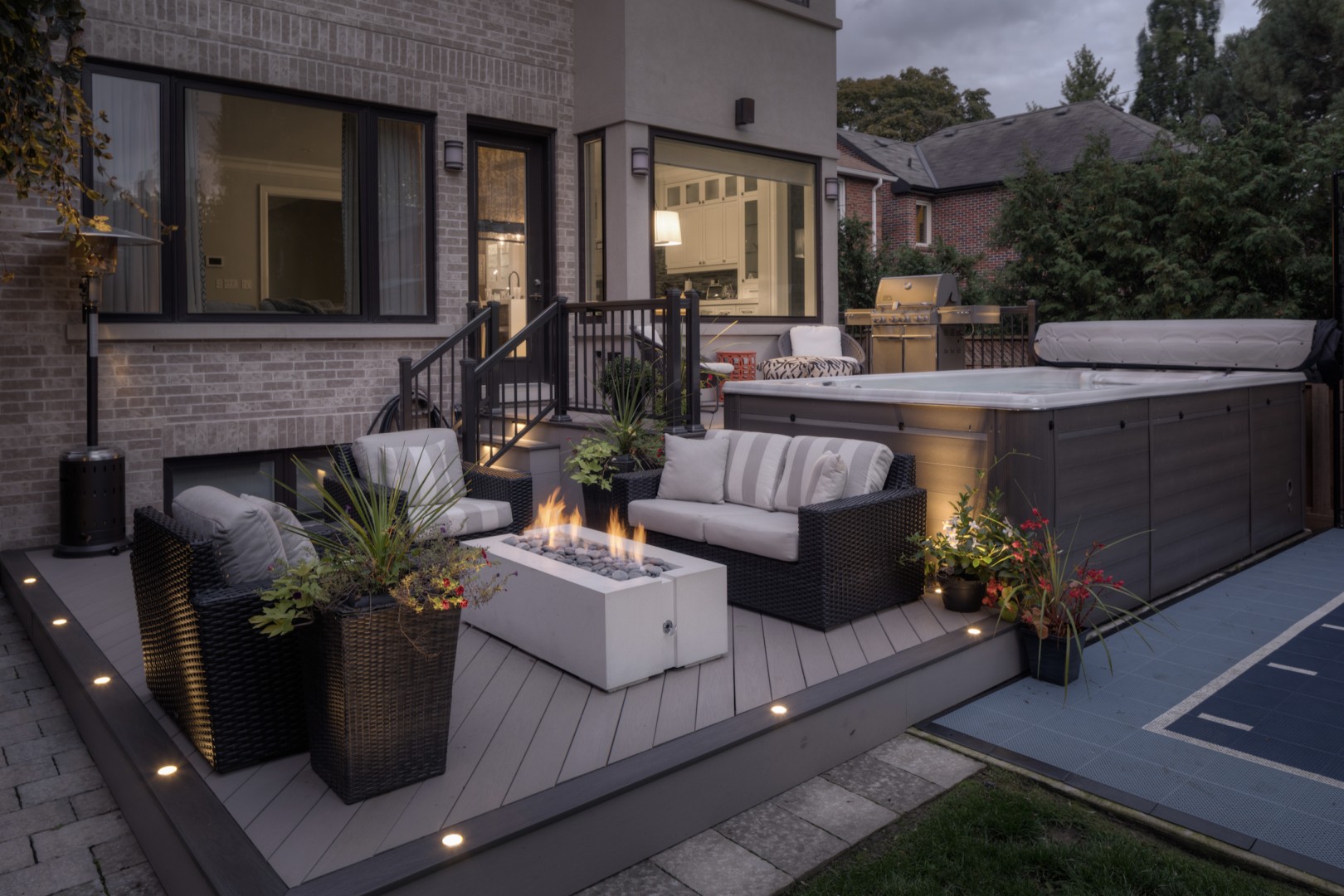 Perfect for storage
With an elevated deck, there is now room for seasonal furniture, recreational toys, garden containers, and just about anything.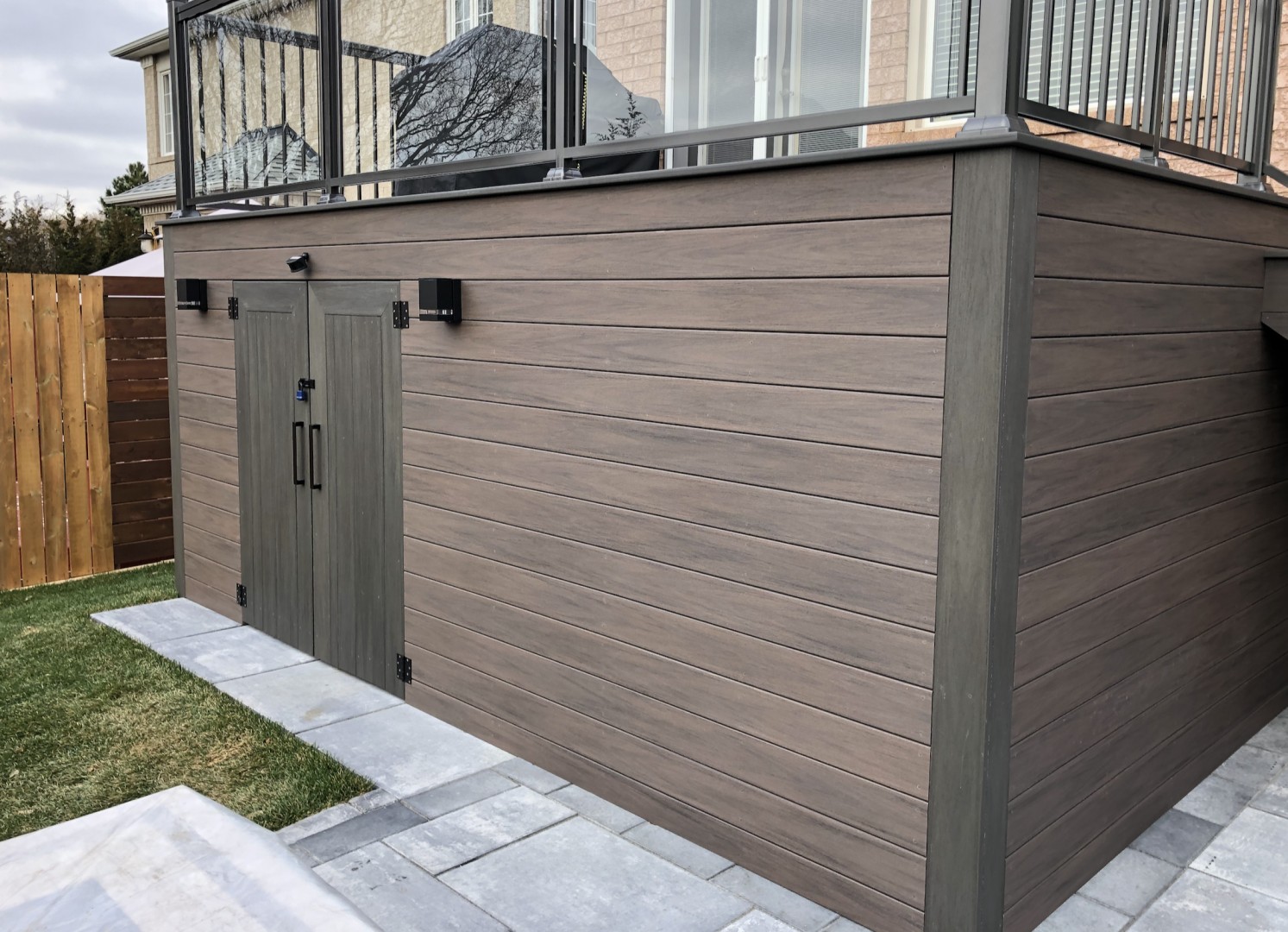 Stacked decks create an instant roof
The floor of your elevated deck automatically becomes the ceiling of the new space below. Perfect for walkout basements or a lawn-level covered patio. By waterproofing the deck keeps the space below dry as if it were a roofed structure. It's almost a three in one!