Tired of Walking Blindly to Get to Your Front Door? It's Time You Hired a Landscape Lighting Specialist.
Do you come home after dark and feel like you are walking blindly to get inside? Are you constantly warning your guests to "watch their step" on their way out? Do you wish you could spend more evenings outdoors admiring your landscape with dramatic lighting?
Our lighting specialists will light your front yard or backyard landscape so that you can enter your home safely and enjoy your property after dark.
Get a Quote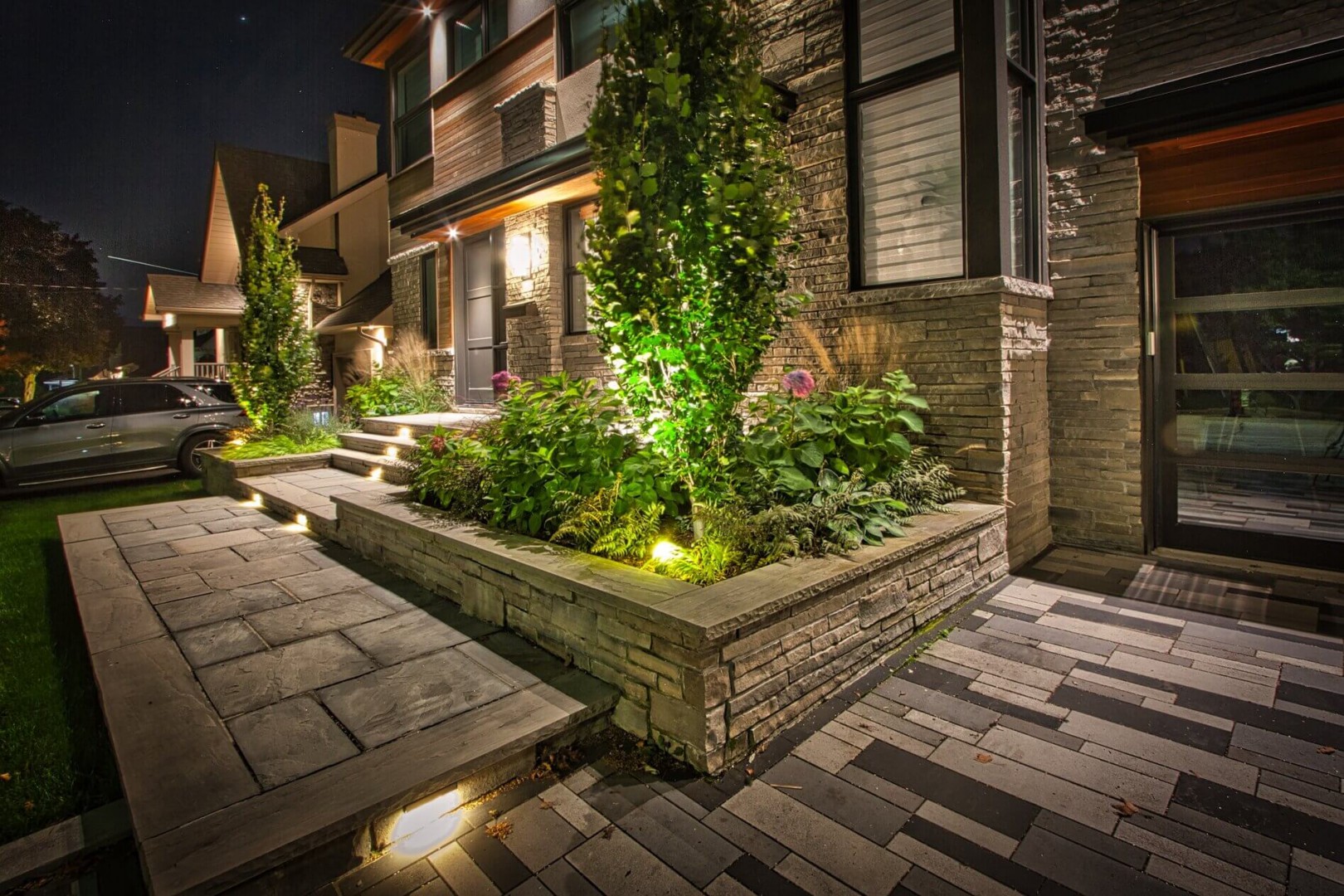 Landscape Features You Don't Want to Leave in the Dark
Outdoor lights can illuminate your front yard or backyard without interrupting your aesthetic. With safety as your priority, the most essential areas to light are your stairs, pathways, driveway, and main entrances.
---
Driveways
With low-voltage lighting guiding your safe passage down your driveway, you can feel safe pulling in after dark. Lighting your driveway will also add curb appeal to your home.
Pathways
A well-lit walkway is both safe and welcoming. Show off your cobblestone walkways or thriving garden along the way, and help your guests avoid tripping.
Stairs
Staircases should be properly lit for safety at night and, with low voltage LED step lights, it's easier than ever. Adding low-profile step lights to your deck or entrances enhances both the form and function.
Landscape Focal Points
Uplighting features like trees, fountains, or covered decks will add a dramatic look to your landscape and draw attention to focal points in your yard. Alternatively, downlighting features can be more subdued, and illuminate pathways and steps, creating an inviting outdoor living space.