Covered Deck Roof Structure - Royal Decks and Landscapes
Covered Decks & Patio Roof - Design and Build Contractor
When considering the design, style, and materials you need for your covered deck, sometimes it can be hard to determine the right balance between aesthetics and functionality.
Whether you are planning a partially covered, or a fully covered design, you will need the help of a professional to ensure your covered deck ideas are structurally sound.
At Royal Decks & Landscapes, we offer expert advice on all aspects of outdoor living spaces. Our objective is for you to get exactly what you envision for your backyard design, and will provide you with expert input from our years of landscaping experience along the way. We offer one-of-a-kind deck design plans to fit your needs, and we guarantee that no two deck design plans are the same!
Get a Quote
---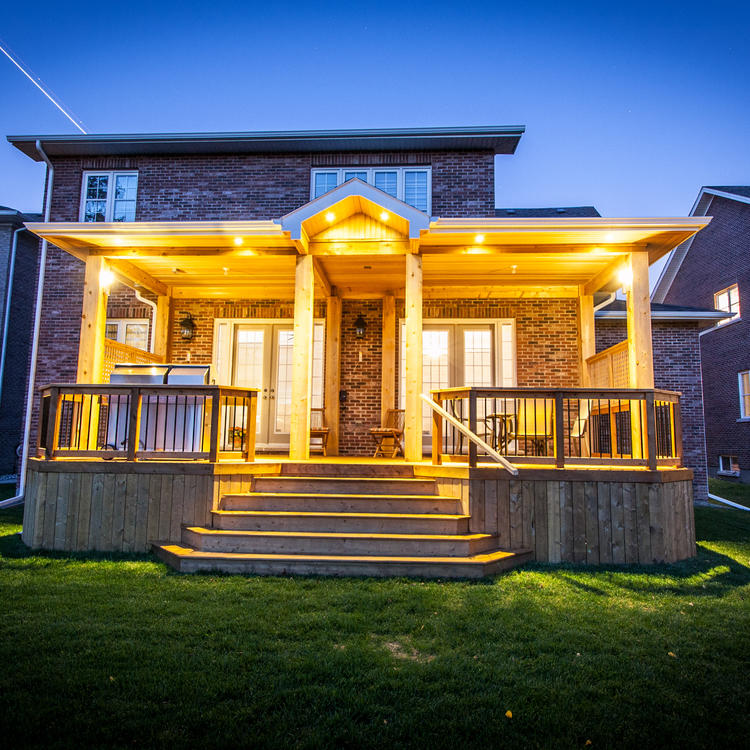 Make the Most of Your Outdoor Space
---
Covered decks are becoming increasingly popular among homeowners looking for a balance of beauty and function in their outdoor living spaces. A roof structure over your deck can bring your dream for an outdoor living room experience to life, and prevent your backyard BBQs from being rained out.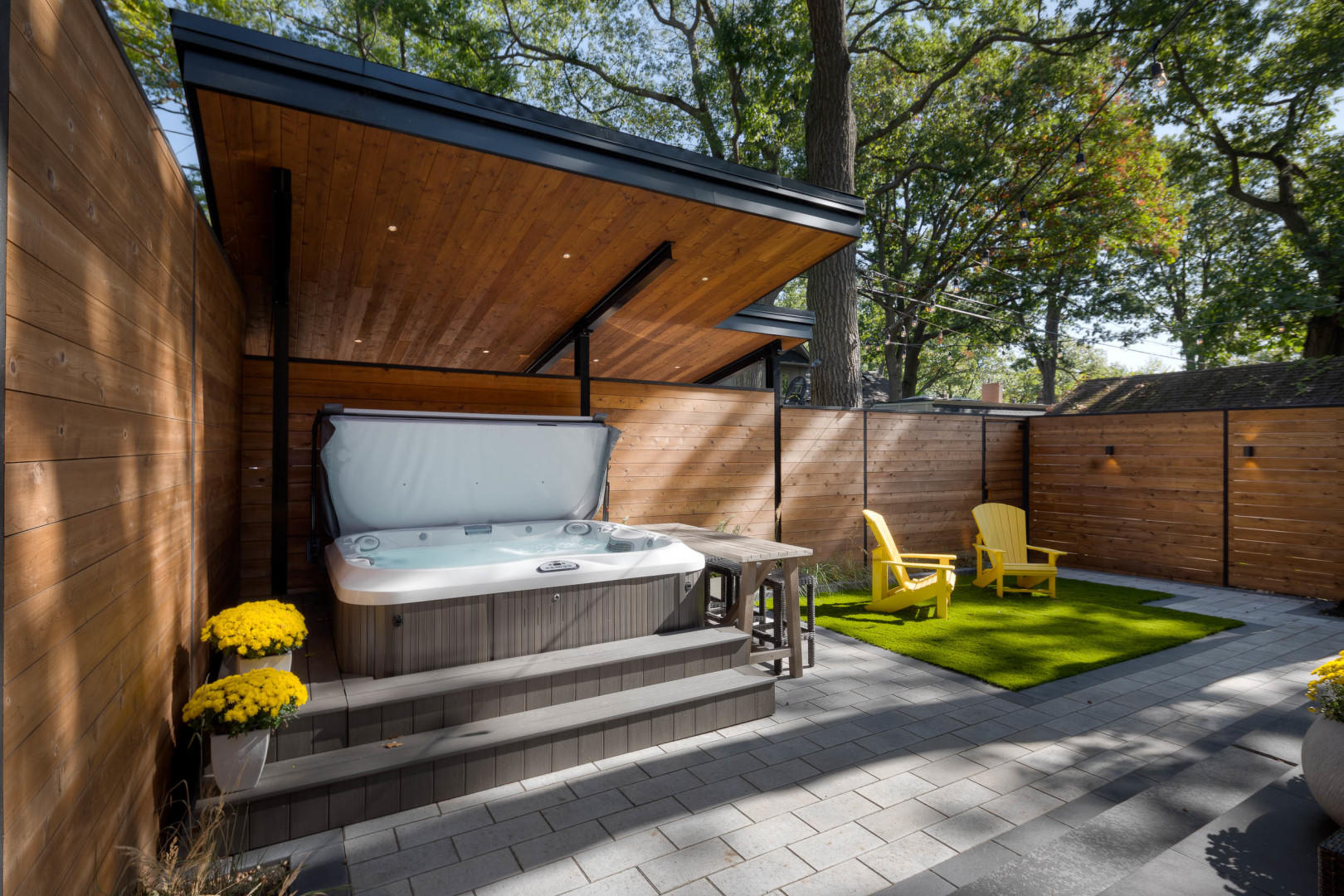 Protection from the Elements
One of the main benefits of your covered deck or patio is that it allows you to use the space even when the weather isn't ideal, allowing you to barbecue all winter or take a breath of fresh air outside on a wet day. A covered deck won't just protect you from the weather, it will also help to preserve the wood or other decking material - allowing you to safeguard your investment and extend the life of your addition.
Covered Deck Design Plans
As a premier covered deck builder, we provide custom, covered deck design plans, drafted to integrate seamlessly into your backyard. Whether you need a wraparound deck, a multi-level deck, a floating deck, or something more, we will work with you to create the design that perfectly suits your desires and your space. Our custom, covered decks are available in a range of colours, materials, and architectural options to achieve a truly custom build.
---
Why We Offer Custom Deck Design Plans
Being able to review your covered deck design plan will allow you to develop a sense of your covered outdoor living spaces before they are brought to life. We will work with you to capture the features that are most important to you, and then incorporate them into a cohesive structural drawing. Our covered deck design plans allow you to maximize every square foot of covered decking area for an aesthetically pleasing and functional covered outdoor living space.
3D Deck Design Plans
3-dimensional deck design plans let you preview the layout of your covered deck from a true-to-life perspective before it is built. This 3D visual representation enables you to see exactly how your covered deck will fit into your backyard, so you can enjoy a virtual walk-through of your design and make any changes or approvals before work begins. Get started on creating your perfect landscape design.