Patio Roof and Covered Deck Services- Royal Decks and Landscapes
Covered Deck Roof Structures
While most types of roof structures are suitable for decks, some are better suited for particular climates or types of decks.
As a homeowner, sometimes it can be hard to find what type of roof best suits your home and fits your budget. There are many different types of roofs available, each with benefits and drawbacks that vary depending on where you live, the weather conditions the structure will face, and the project budget. Without professional help, choosing a covered deck structure can be difficult.
If a professional deck builder's guidance sounds like something that would be beneficial to you, contact our team. At Royal Decks and Landscapes, we specialize in covered decks and provide no-obligation estimates.
Get a Quote
---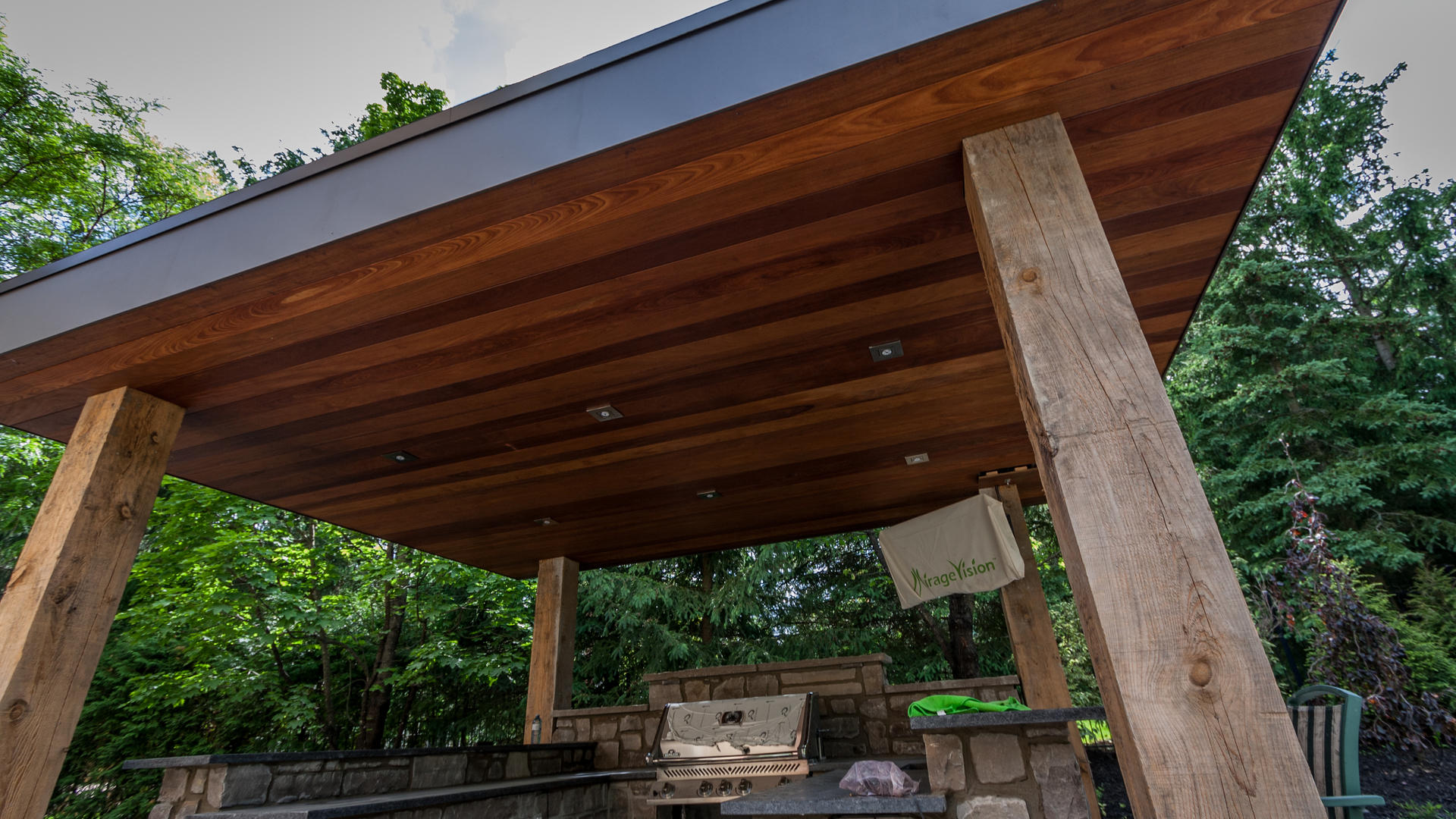 Roof Structure Ideas for your Covered Deck
It can be difficult to know what types of roofs are suitable for your project. Generally speaking, there are three types: gable roof, hip roof, and flat roof.
---
Gable Roof
The gable roof is one of the most popular roofing styles. The steep angles provided by the peak design, allow both water and snow to be easily shed, allowing for a decreased risk of leaks and damage from water. Gabled roofs are ideal for homeowners in Southern Ontario who receive a lot of rain and significant winter snowfalls.
Hip Roof
The hip roof is a popular, traditional style for detached structures, such as a cabana or covered patio, providing a roof that slopes upward from all sides of a structure. Hip roofs are generally more costly than gable roofs, although they are better equipped to handle heavy winds and snowstorms with their self-bracing architecture.
Flat Roof
A flat roof is less expensive than most other types of roofs, but it may have drawbacks in owing to its straightforward design. A flat roof may be suitable for low-lying buildings or a simple cover for your outdoor kitchen, however, it does not properly compartmentalize water runoffs, which can cause water problems in the long-term.