Backyard Pavilions- Royal Decks and Landscapes
Backyard Pavilion Structures
A backyard pavilion is a fantastic way to create shade and shield yourself from the rain in your backyard. Pavilions allow for outdoor dining, barbecuing, and an intimate place to relax or entertain after dark.
Available in a variety of shapes and designs, the most frequent style for a pavilion is a gabled roof with a steep slope or a flat roof. Wooden beams are generally used to support the roof, which is commonly constructed from cedar or other rot-resistant woods. Pavilions have exposed sides and no built-in floor, so they are usually attached to other types of existing structures.
Our design team can design your pavilion or covered patios to suit your needs while keeping aesthetics and budget in mind. Our optional 3D rendering will help you visualize your project before construction.
---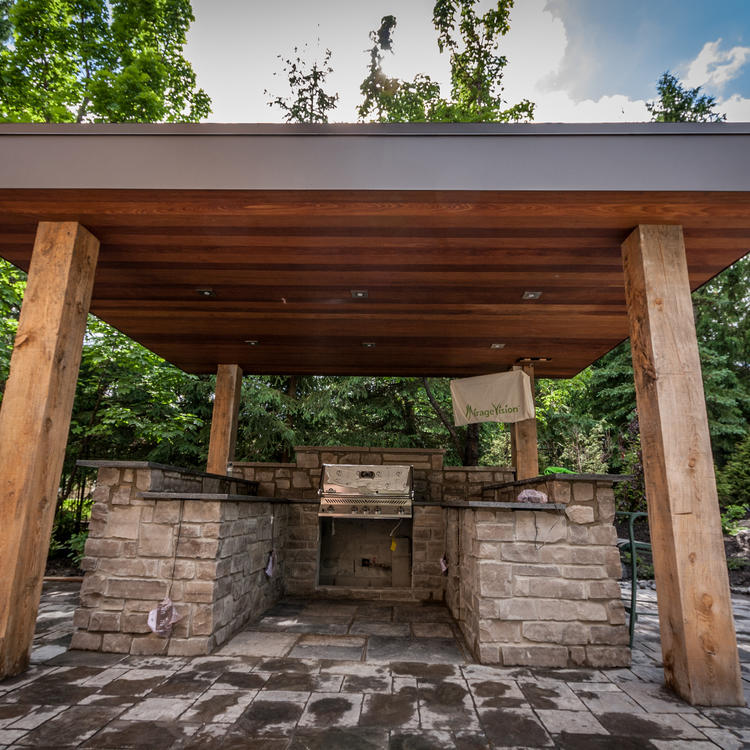 We've Helped Hundreds of Customers
"When we initially met with Miro, we didn't really know how to best use our backyard space. Miro was very patient and took the time to understand us and our constraints. He came back with some sound advice and proposals that we loved!"
— Y. Belanger, Toronto