Vinyl Deck Builder | Royal Decks and Landscapes
Decks are a great way to enjoy your outdoor living space, but they can be a costly investment and a lot of work to maintain year-over-year. We have a solution.
Royal Decks and Landscapes offers vinyl decking as an affordable and low-maintenance option. Vinyl decking provides maximum waterproof protection, is easy to clean, and is resistant to many of the issues that come with traditional wood decking.
If you are currently researching your options for outdoor decks, contact us for a quote or to learn more about vinyl deck options.
Get a Quote
---
"Very pleased with the service received from the team at Royal Decks and Landscapes. The team was attentive, professional and responsive. The site was well managed during the job. The materials used were of high quality and the workmanship is very good. I would not hesitate to recommend their services and will strongly consider using them for a future project."
- Stephen Miller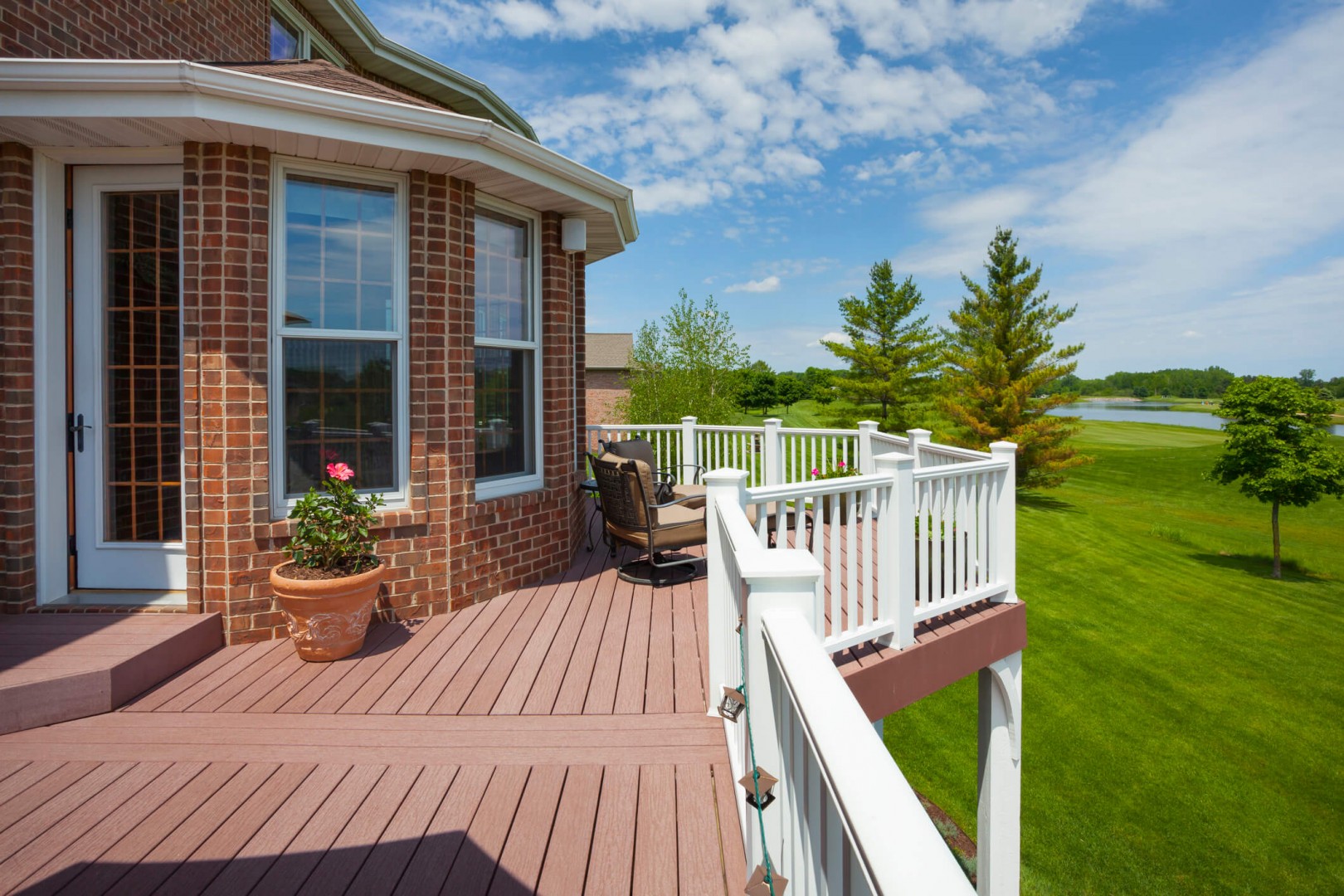 Reasons To Choose Vinyl Decking
---
Highly Customizable
Vinyl decking material comes in many styles of finishes to match your vision for your home's outdoor décor. We can help you choose the perfect solution to enhance your vinyl deck's appearance.
Cost-Effective
Vinyl decking material is an affordable option if you're looking to refresh your outdoor space. Pricing is generally less expensive than wood, even with professional installation. Vinyl material is also a versatile option, and can also be used for roof decks or updating an existing deck.
Easily Maintained
It's simple to keep your vinyl deck looking its best all year round. You don't need to use any special cleaning products, just some soap and water will keep your deck clean and looking like new.
Durable
The vinyl decking surface has a waterproof membrane, making it a suitable option for decks, patios, balconies, and other outdoor living spaces. It is resistant to UV rays, mould and mildew, and is often backed by a 10 or 15-year manufacturer warranty. The best part is that you'll no longer need to worry about wood rot!

About Vinyl Decking
---
Homeowners who are looking for an alternative to a wood deck might want to consider vinyl. Vinyl decks are strong, long-lasting, affordable, and slip-resistant. The decking material is made to look like wood, but does not require painting or staining, and it will not rot or splinter like wood. It is a wise investment that will save you time and money in the long run.

Contact Us
---
If you are interested in vinyl decking for your home, please contact us for a quote. We would be happy to help you get started on your new deck installation!