Toronto Landscaping Design and Construction
If your property is weighed down by unsightly gardening or exterior stonework, give it the facelift it deserves with the help of professional landscapers in Toronto.
At Royal Decks and Landscapes, we provide landscaping services to beautify houses across the GTA.
Whether you want a new walkway or custom-designed gardens, we can help. Our landscaping services in Toronto will help you achieve the same level of beauty on your home's exterior as it has on the inside.
---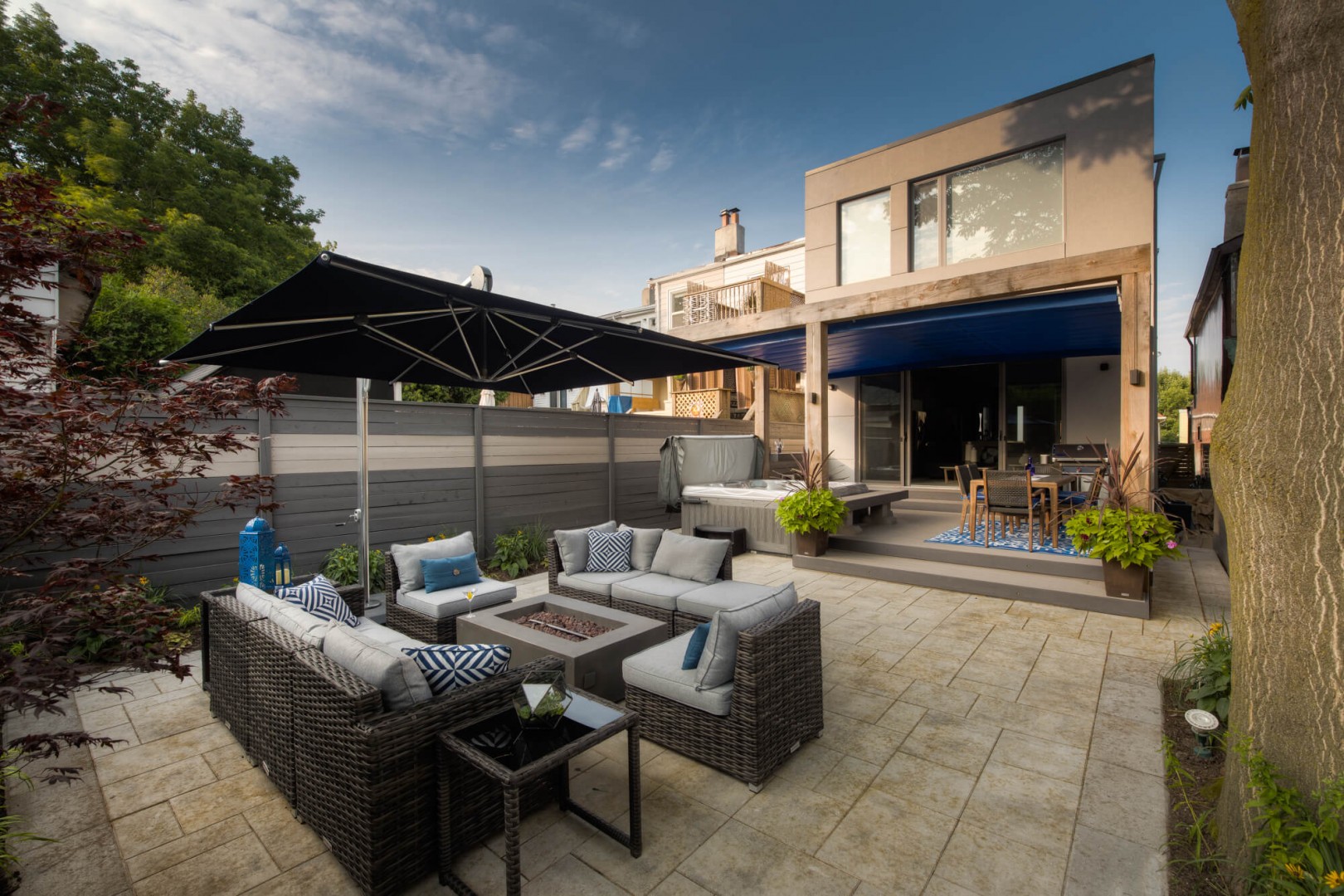 A LANDSCAPING CONTRACTOR YOU CAN TRUST
When you're looking for a landscaper in Toronto, the team at Royal Decks and Landscapes has the technical knowledge and experience to help. We specialize in two distinct types of landscaping to guarantee that all aspects of your property are properly taken care of; hardscaping and softscaping.
Hardscaping, also known as landscaping services which requires interlocking stonework and natural stonework, is required on almost all properties needing landscaping services. Many Toronto properties that have seen their exterior landscaping succumb to age or poor weather conditions will require hardscaping services to bring back their prior aesthetic. This includes building new patios, walkways, staircases, retaining walls, and garden areas.
Softscaping entails the restoration and replanting of greenery and the finishing touches that breathe life into your yard!
THE BEST LANDSCAPERS IN TORONTO
Royal Decks and Landscapes is proud to be one of the best landscaping companies in Toronto! Every member of our team has the skills and expertise to provide you with the immaculately landscaped garden that you deserve. We work diligently to ensure that your landscaping is done as efficiently as possible, and we clean as we work to keep your home and garden tidy.
From new shrubbery to an entirely new front or backyard design, you'll be amazed at the difference in your home when you hire our professional Toronto landscapers! Contact the team at Royal Decks and Landscapes and see the difference in your property!